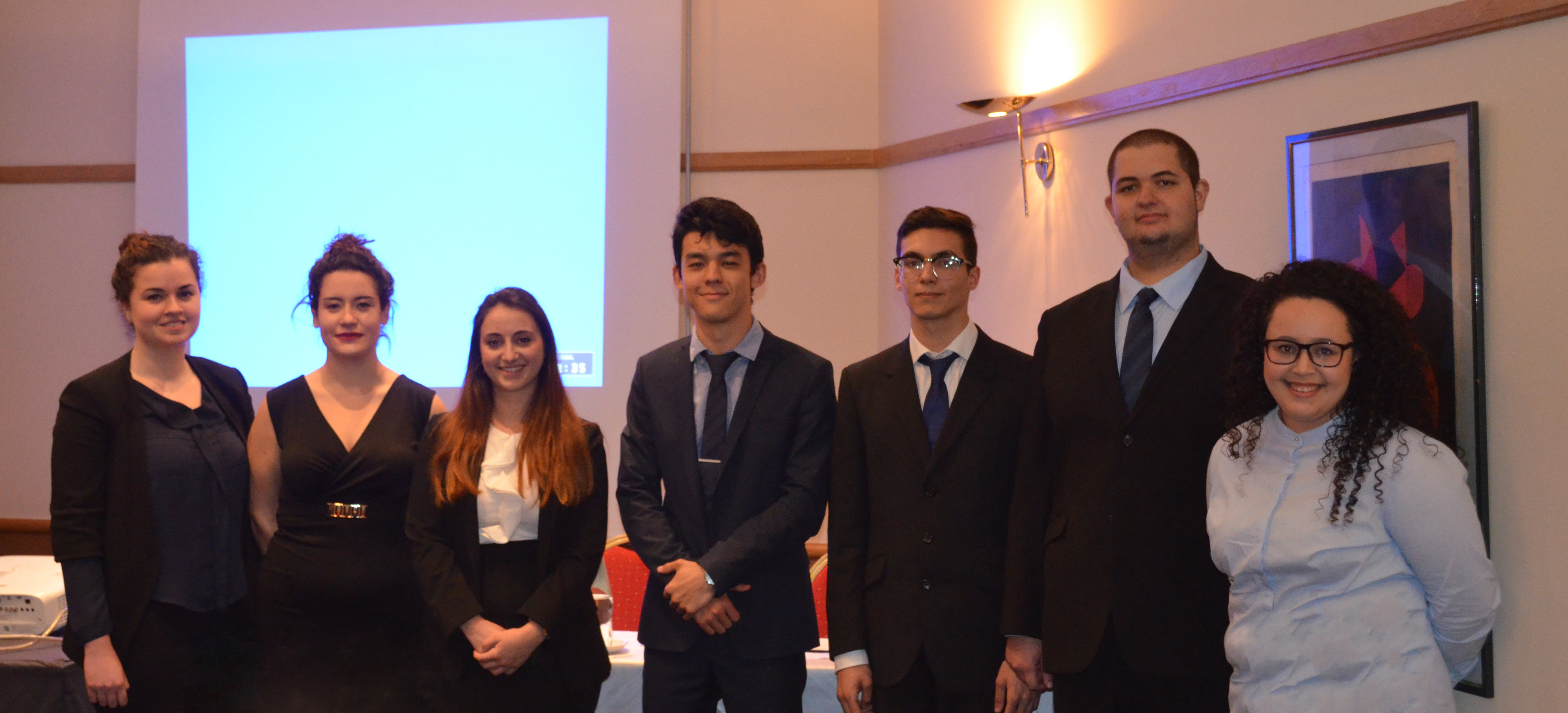 29 Apr

Present Around the World Competition, 2018

The Malta Group of Professional Engineering Institutions (MGPEI) has recently held the local heats of the Present Around the World (PATW) competition. This competition forms part of the international PATW competition organised by the Institution of Engineering and Technology (IET) of the UK. Its aim is to provide a forum for Engineering students and young professionals to compete by presenting a personal project in engineering and technology. Participants are evaluated on the effectiveness of their presentation skills as well as the subject matter.

This year's local PATW competition has been contested by seven participants, who delivered presentations of high quality and covered diverse subjects that varied from bone regeneration to the expressive interpretation of piano music scores, among others. The judging panel awarded first place to Graziella Fenech, a final year student at the University of Malta's Faculty of Engineering, studying with the Department of Metallurgy and Materials Engineering. The second place was awarded to Yesbol Gabdullin, who is reading for a Masters of Research (MRes) with the MCAST Energy Research Group. Graziella will now be proceeding to represent Malta at the regional level, where she will be competing with other contestants from Europe, the Middle East and Africa (EMEA).

The theme of Graziella's presentation concerned the use of graphene, a nano-material with unique properties that has been evoking a lot of interest in the scientific community since its first appearance in 2004. Graziella presented her current work to the audience, which concerns the introduction of slight modifications to the mechanical exfoliation technique of producing graphene, together with a study on the effect of the substrate on the deposited flakes. Yesbol's work addresses the rapid development in grid-connected photovoltaic installations in Malta, which may lead to technical issues particularly on low-voltage distribution networks. During his presentation, Yesbol presented a probabilistic impact assessment of smart meter data from low-voltage electric networks, considering two extreme photovoltaic allocation scenarios.

The PATW competition at the local level follows the format of the IET, selecting the best candidate to represent Malta at the regional level and with an opportunity to compete at the global heats that are held in London, UK, during November. At every stage, the winner and runner up are awarded a cash prize that increases to £1,000 at the global level. This event has been attracting interest from engineering students and young professionals alike, with an increasing level of effective presentation skills and interesting subject matters.

Interested individuals who would like further information on the PATW competition are encouraged to contact the MGPEI.